Kumejima Horse ranch experience
Unique experience to spent a few hours in nature with a native horse!
A native horse from Okinawa that once supported the life of the island such as farming and transportation. Kumejima Horse Ranch is working to protect the Ryukyu native horses in the form of tourism. By experiencing horse riding, you will also support activities to protect native horses. You can feel the life of the island where the ancestors lived together with the horses.
[ For more information, please check Kumejima Hourse Ranch]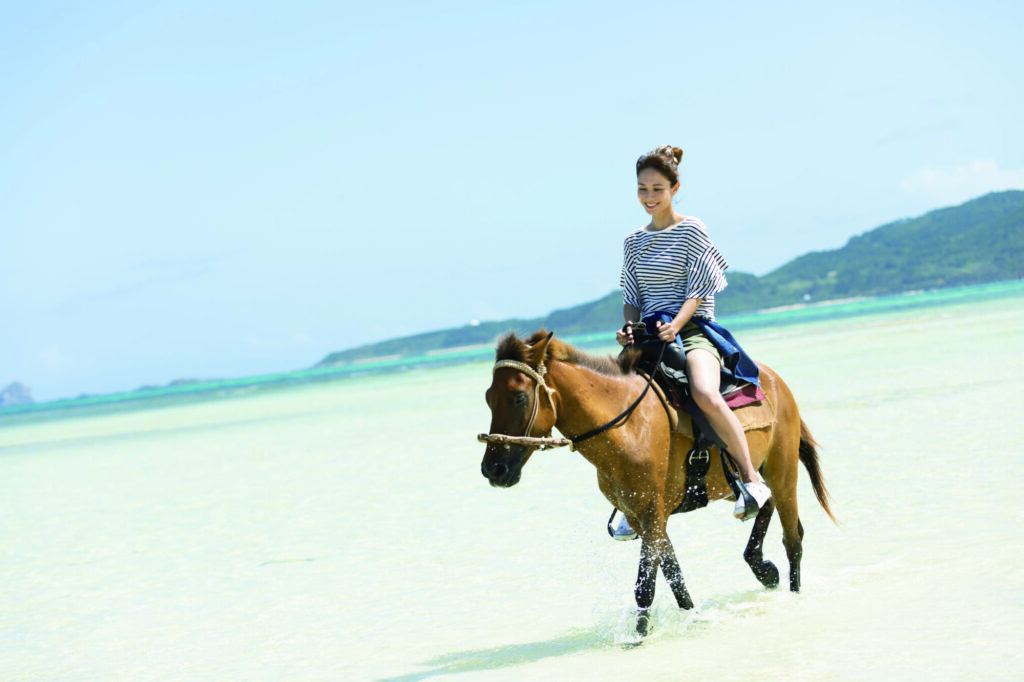 ---
Kumejima island school
Learn the experiences with the islanders
By experiencing the culture, crafts, and nature of Kumejima together with guides who love and are proud of Kumejima, you can experience the unique island life!
[ For more information, please check Kumejima Tourism Association]
-Home Visit
Enjoy Okinawa time "Yuntaku" in the living space of islanders. You can spend a few hours together at a private house on the island. Enjoy a relaxing time with the island's family while tasting the island's cuisine. "Yuntaku" means "talking" in the Okinawan dialect which is the way Okinawans spend their time while drinking tea and alcohol without worrying about time. Enjoy the leisurely conversations with grandfathers and grandmothers who have inherited the life of the island for a long time. If you help their cooking and surround the table together, the island will be your home! Each experience is different, depending on the host for example having a barbecue in the garden or a helping experience in the orchard, so please look forward to what kind of visit you will have on the day!
-Kumejima Tsumugi experience
An experience plant dyeing and weaving with craftsmen. <More information>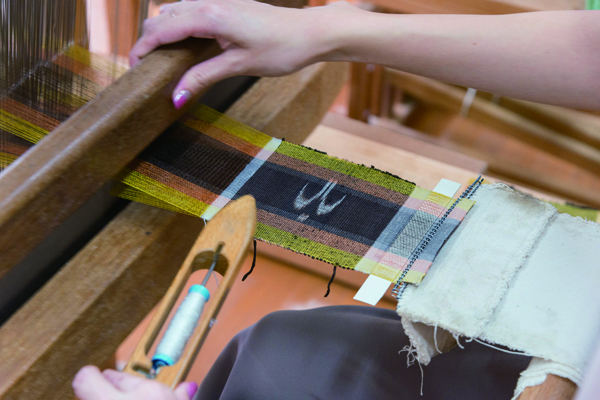 -Pottery making(Yachimun) Classroom
Fun classroom to make unglazed shisa, which is an amulet figurine of Okinawa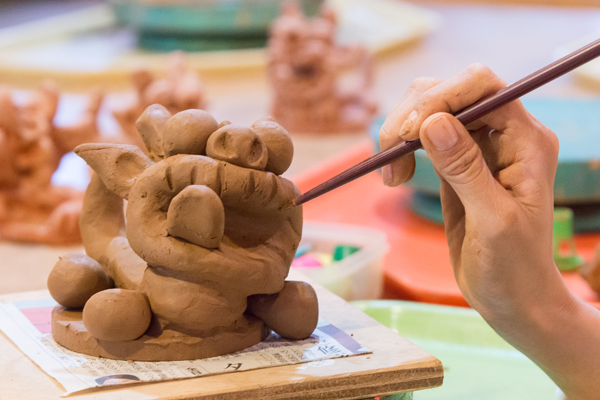 -Sanshin play Classroom
Let's play one Okinawan folk song by a local musical instrument which is called as "Sanshin"!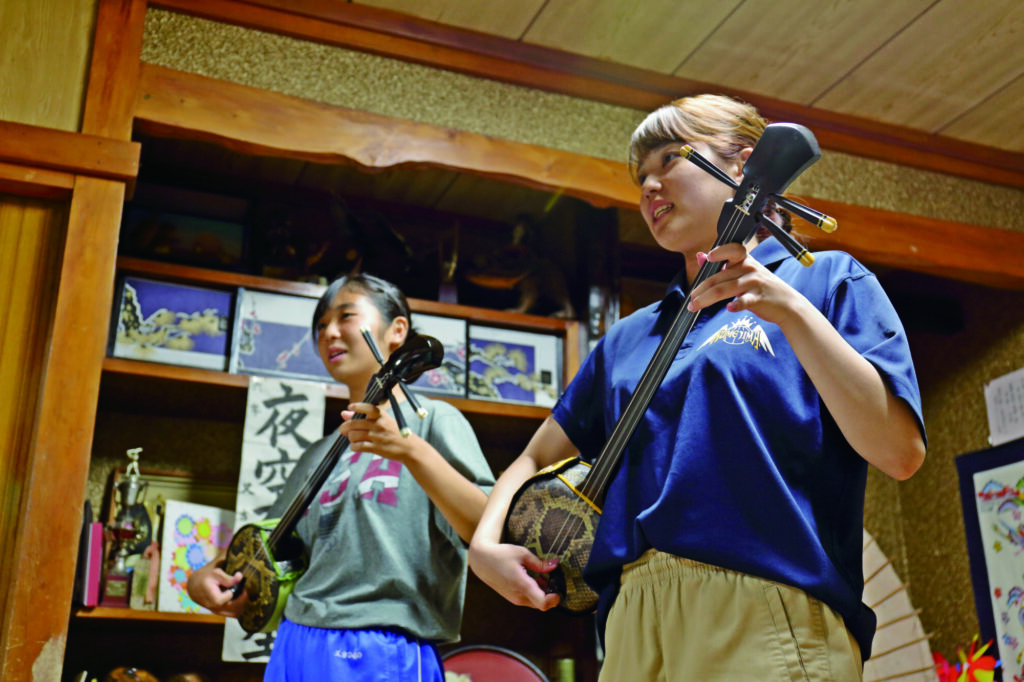 -Okinawa cooking lesson
Making traditional Okinawan sweets or food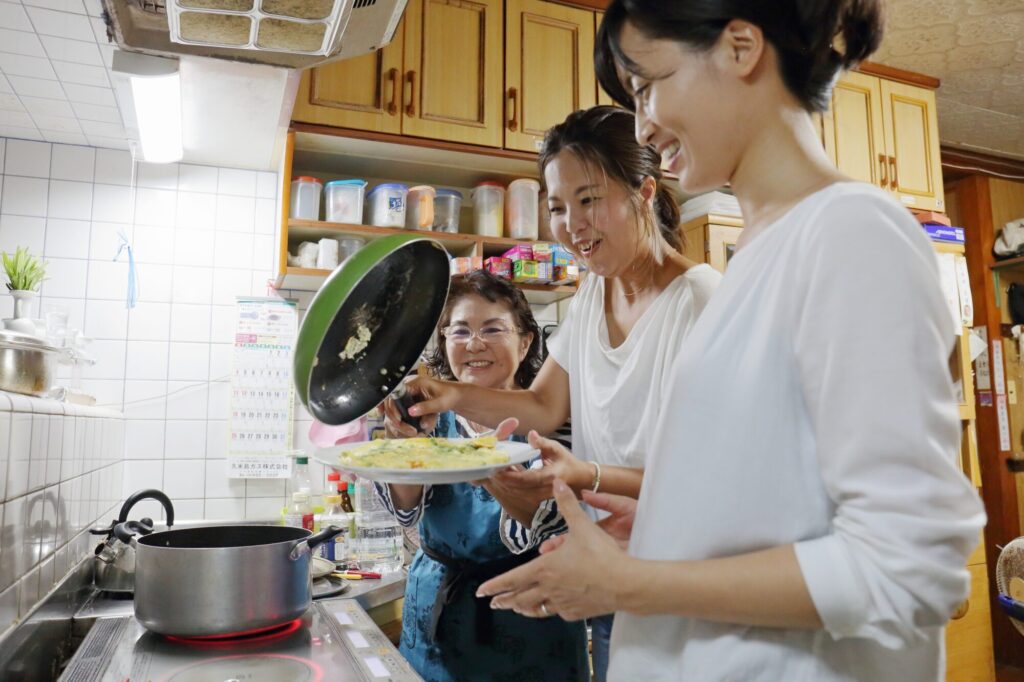 -Claft making lesson
Craft making such as leaf craft or shellwork and floating ball making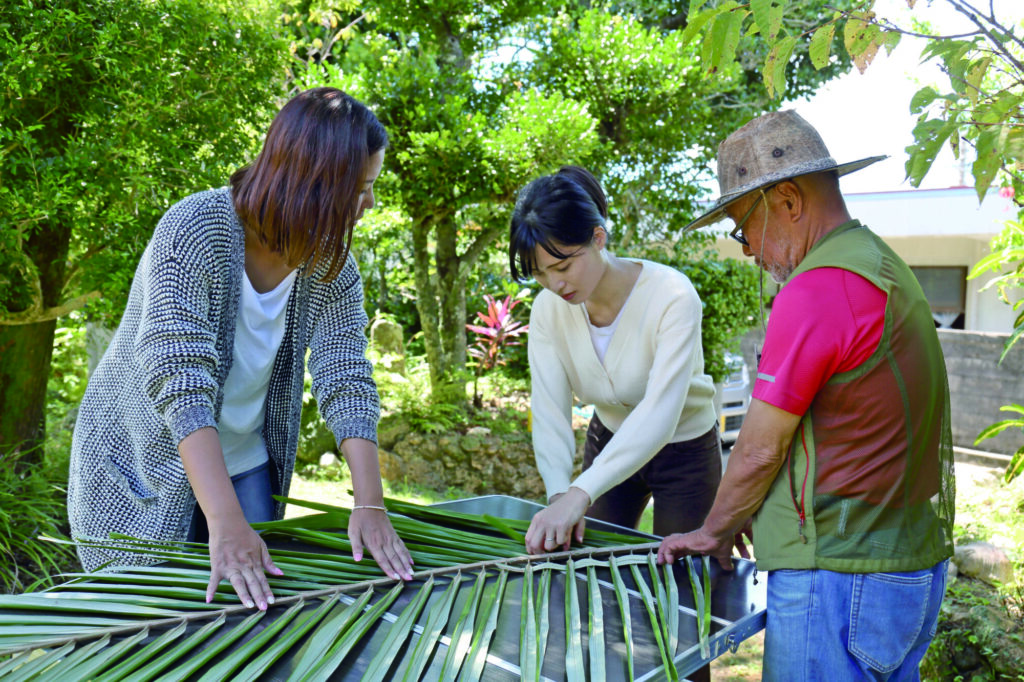 -Village Walk
A leisurely walk through the village where you can feel the life of the island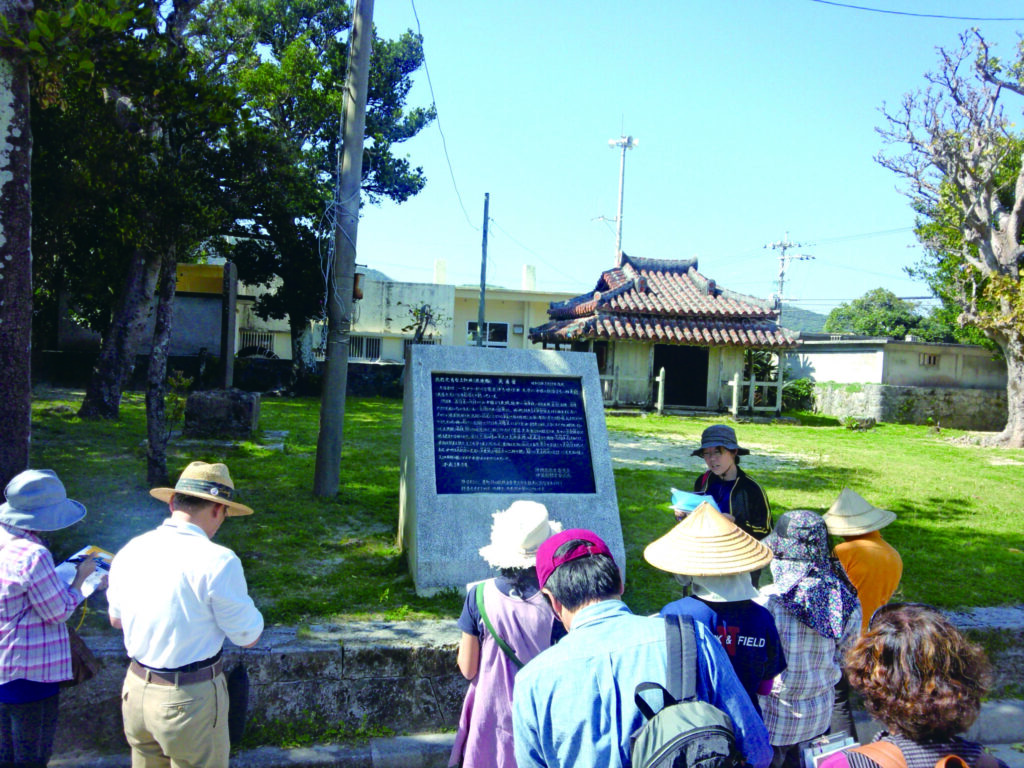 -Nature Walk
Nature walks in the caves, rich sea and mountains that were with the life of the island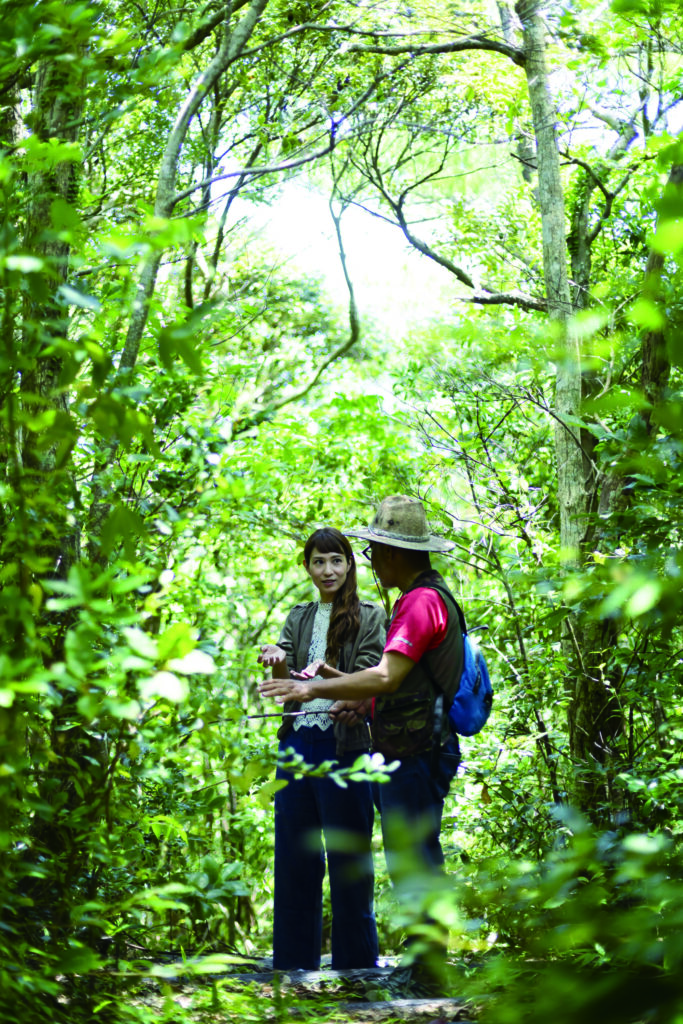 -Sea Kayaking
Two-person sit-on type kayaks take you ashore to coral reefs, remote islets, and white sand beaches.