Yajia Cave, a home for sprits of island' s ancestors.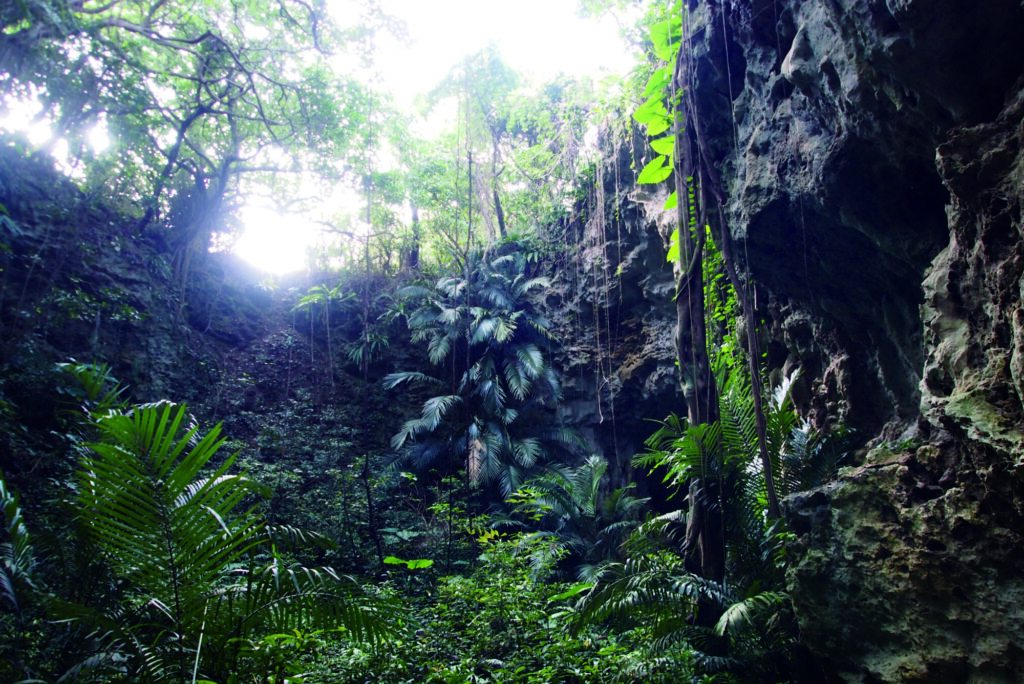 Yajia Cave (Yajia-gama) is a huge semi-natural cave approximately 800meters long. This ancient cave has existed in Okinawa for tens of thousands of years. Why are there so many human bones in this cave? Yajia-gama is a home for creatures and sprits of island' s ancestors.
In this cave, you can see many stalactites worth 20,000 to 40,000 years.
Yajia-gama is a place of burial. In burial, the body of a deceased person is placed here and eaten by creatures in the natural world such as birds and coconut crabs. A few years later, when only the bone remains, the family wash and bury the bone. It is called "Senkotsu" (bone wash) which is an old Okinawan custom with respect for the deceased and sprits. This was the grave of the people who lived around here. This custom was held until the late 1960s, and the last official record is Kudaka Island. In addition, the cave was used as an air raid shelter during the world warII.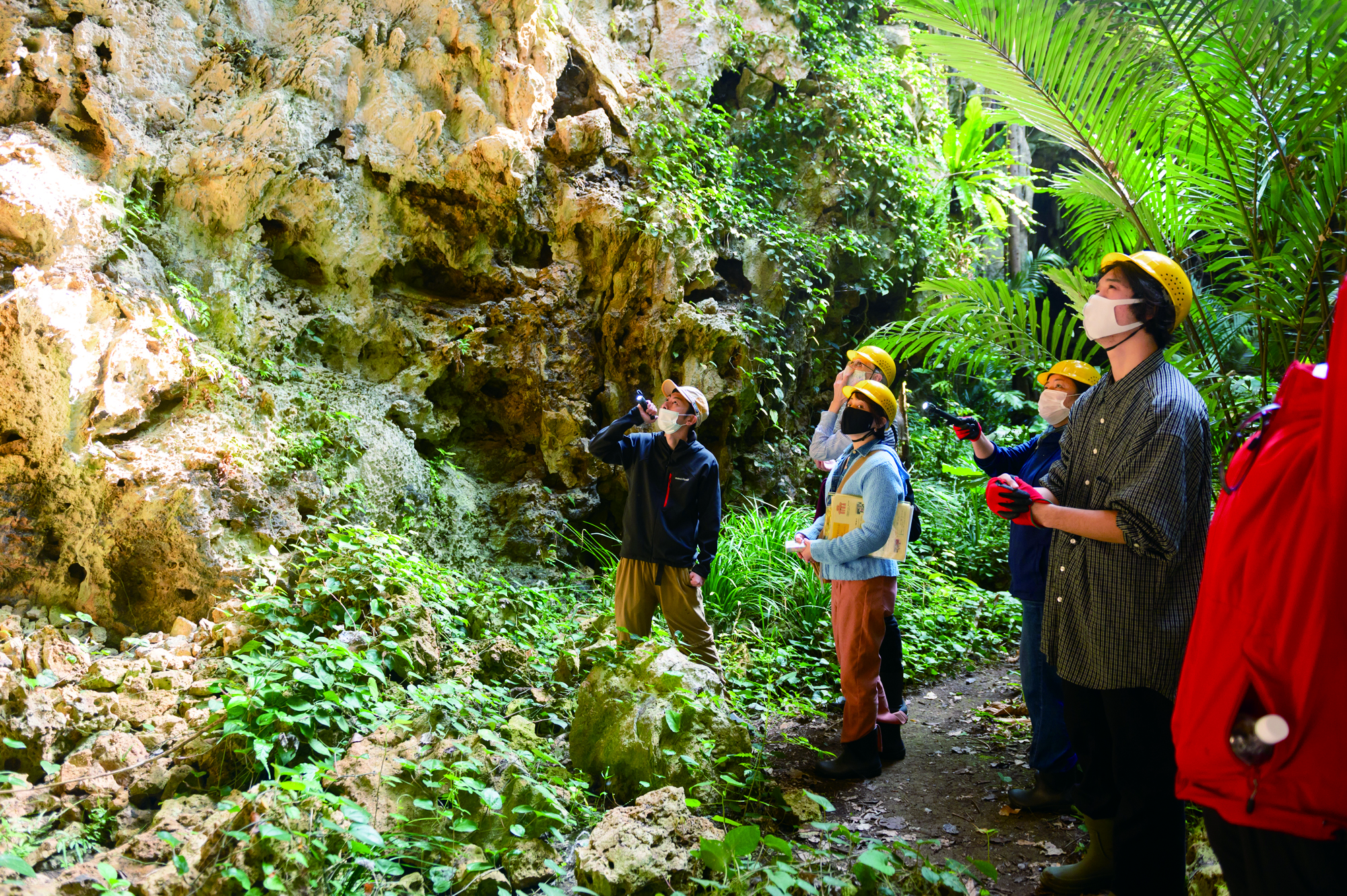 There are no artificial lights in the cave. It is completely dark. 
Please take notice and show respect for the custom and culture in this area. Please do not touch or move pots and plants and even insects. Be safe , take care and be respectful. Thank you for your understanding.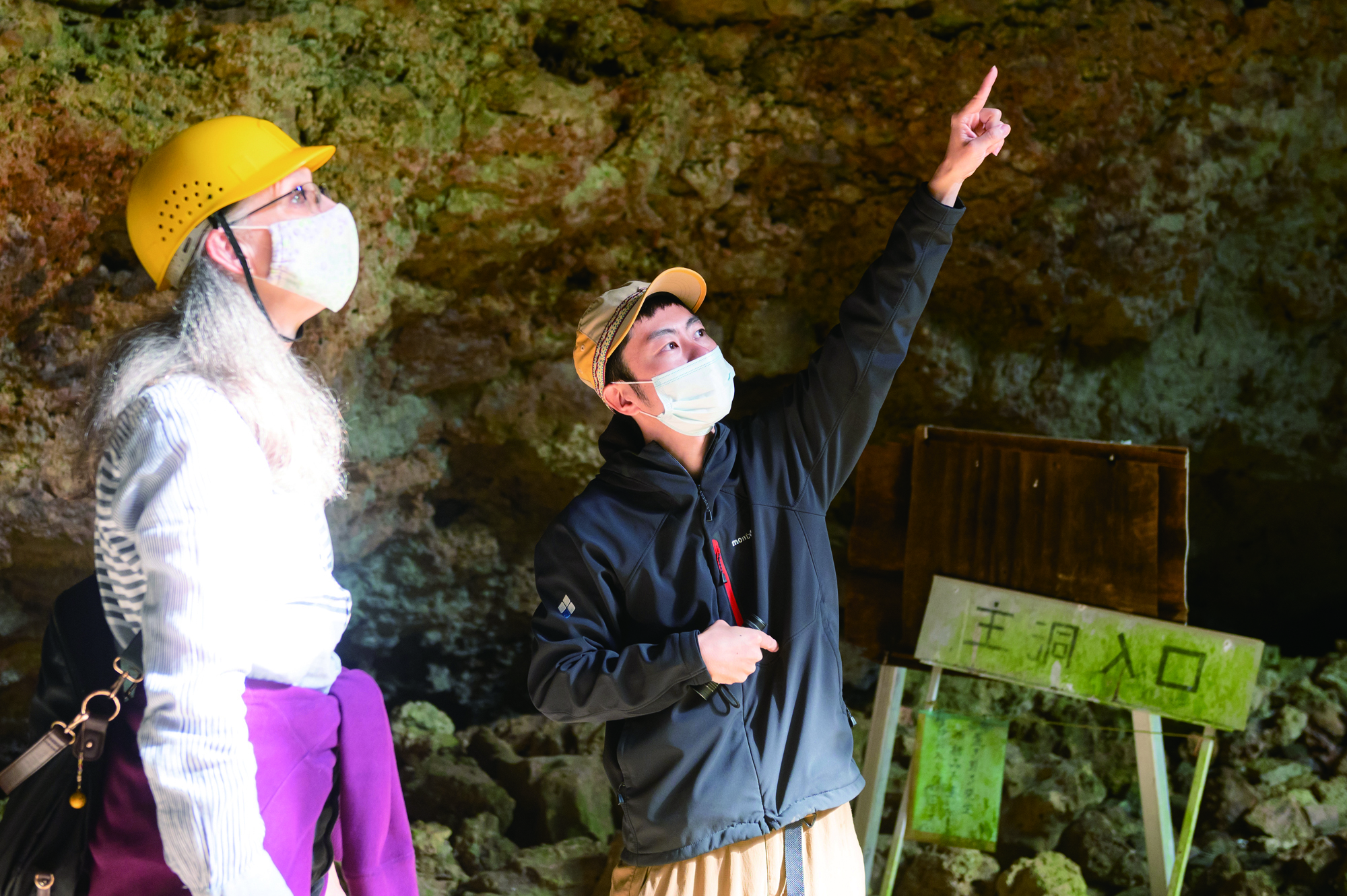 Hired guides can be booked through Kumejima Tourism Association.
The guided tour by The Fire Fly Pavilion (Kumejima Hotaru-kan) will provide rubber boots (To stop bat droppings from the cave to the island's natural environment), hard hats, gloves and a Flashlight and detailes explanations about not only cave but also the plant and wildlife found there. (limited English).
In 2022, A travel writer, Ms. Vicki L. Beyer has visited Yajia Cave and posted a report about her experience with a tour guided by The Fire Fly Pavilion (Kumejima Hotaru-kan) on her website Jigsaw-japan.com. Please check it to have more ideas and information about this cave.