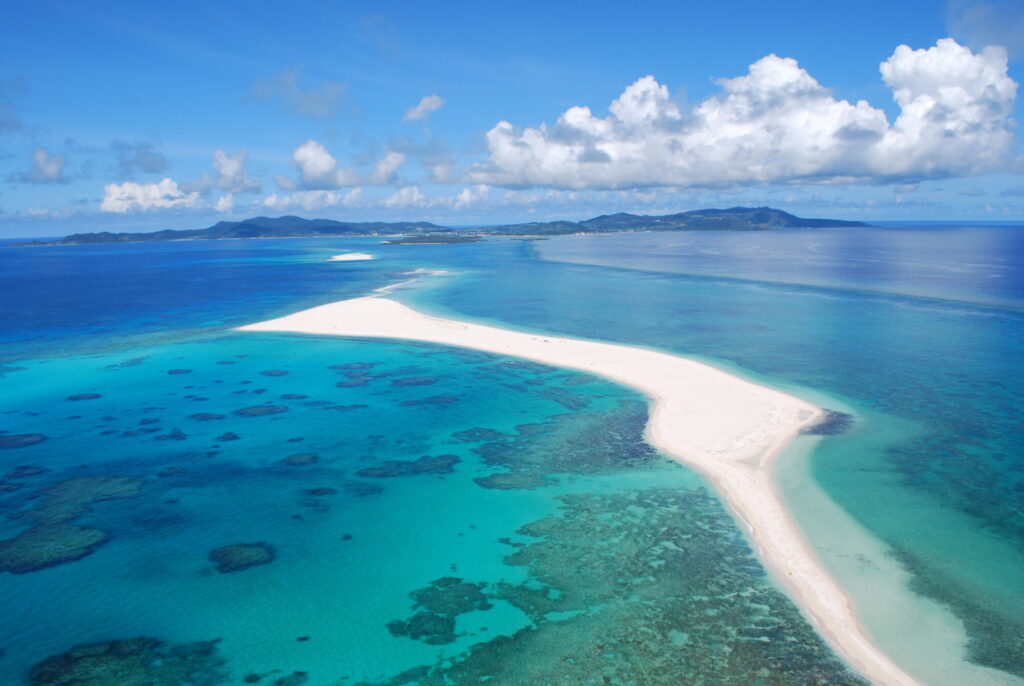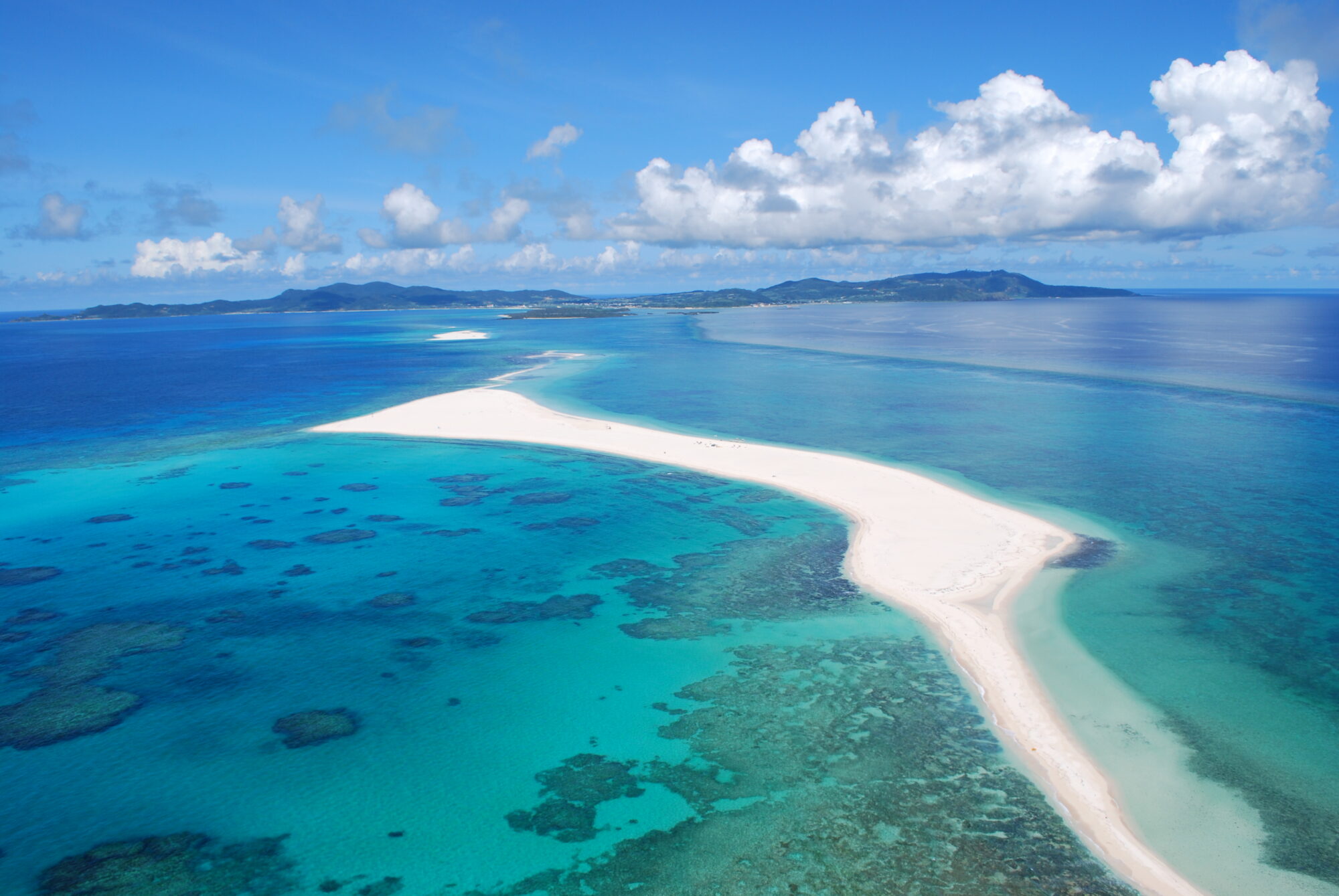 Kume Island which called as "Kumejima" in Japanese is a remote island located approximately 100 km from the main island of Okinawa (Naha City). It is the fifth largest island in Okinawa Prefecture, with an administrative area of 63.65㎢ and a circumference of about 23 km.
Nature

Kumejima is a habitat for rare species due to its abundance of nature, which extends from the coast to the mountains, not only is there a beautiful white sand beach that has been selected as one of the top 100 beaches in Japan, but there is also "Hate-no-Hama", which are little pure white sandbars surrounded by 360 degree emerald green ocean , and also a mountain stream registered under the Ramsar Convention. "Tatami-Ishi" is the unique paving stones that resemble turtle shells covering the sandy beach.
Almost the entire island has been designated as a prefectural natural park.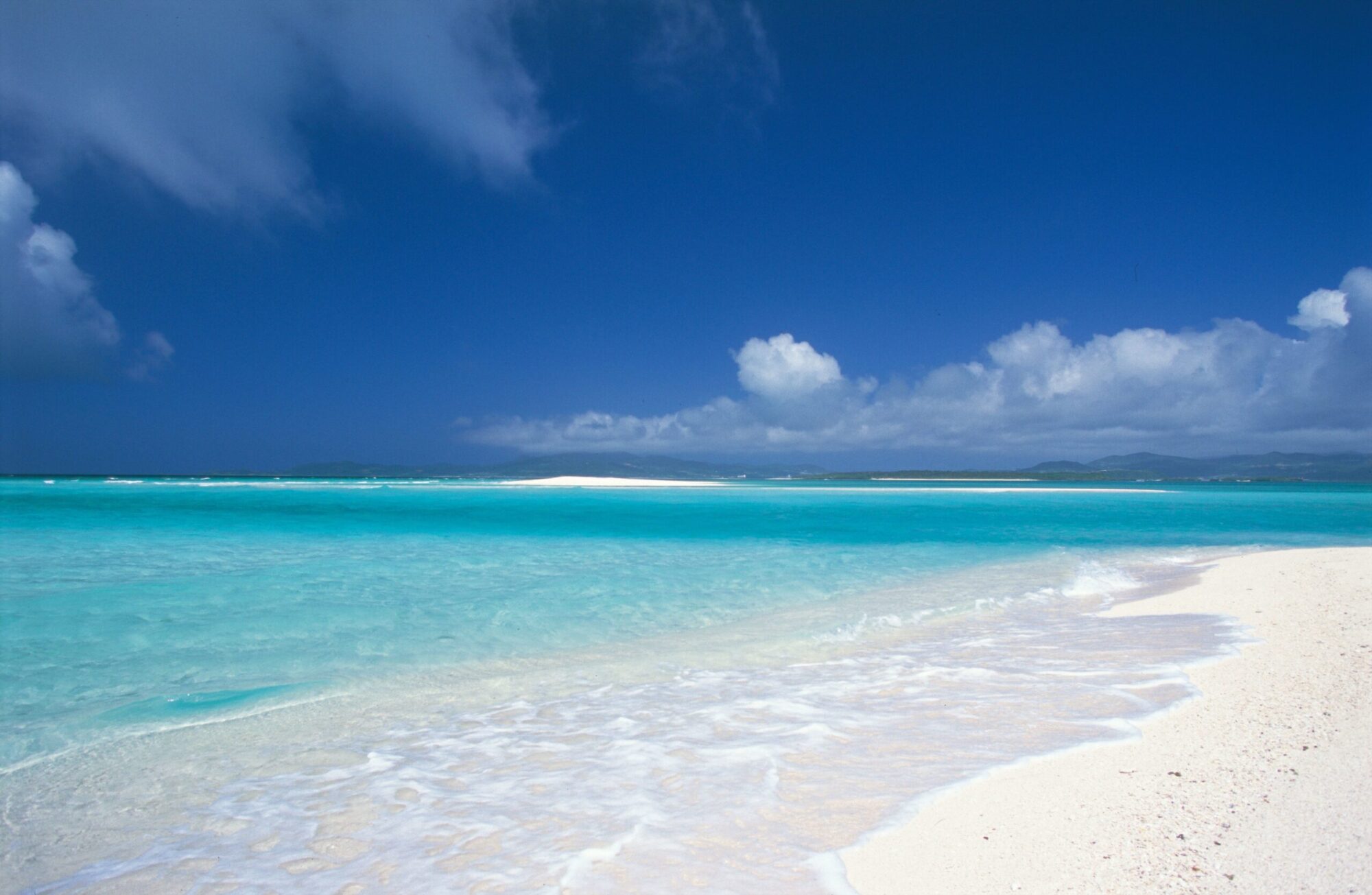 History
During the dynastic era of the Ryukyu Kingdom, when the Ryukyu Dynasty was actively trading with China, Southeast Asia, Korea, and Japan, Kumejima prospered as a trading port of call. It was regarded as one of the most beautiful place among the numerous islands in Okinawa for its abundant nature.

Culture
Kumejima has inherited a diverse culture from its ancient ancestors, supported by its unique historical climate as a remote island located between mainland China and the main island of Okinawa.
There are many nationally designated cultural assets such as "Kumejima Tsumugi" and the oldest existing private house in Okinawa Prefecture, the Uezu-ke (designated as a nationally important cultural property).
"Kumejima Tsumugi" is the nationally designated intangible cultural property.
It is dyed with natural plants, mud dyed, and hand-woven with supple texture and elegance.
Utilizing the deep seawater, Kumejima is also known for the farming of Kuruma prawn and sea grapes, which attracts avid foodie travelers.