Hateno-hama, the beautiful aqua blue sea and white sand beach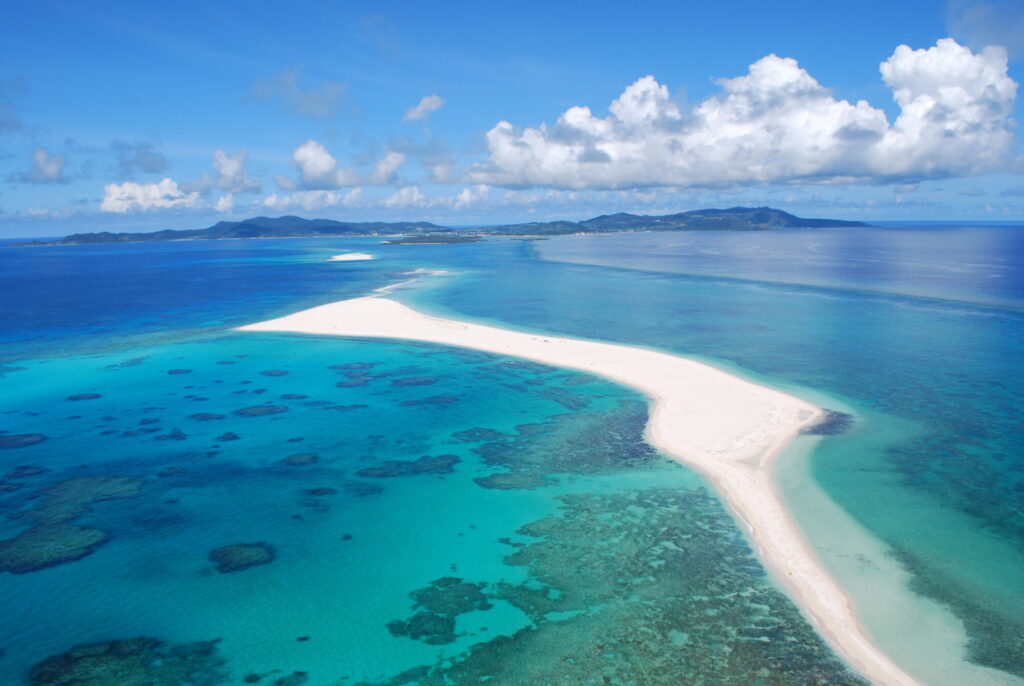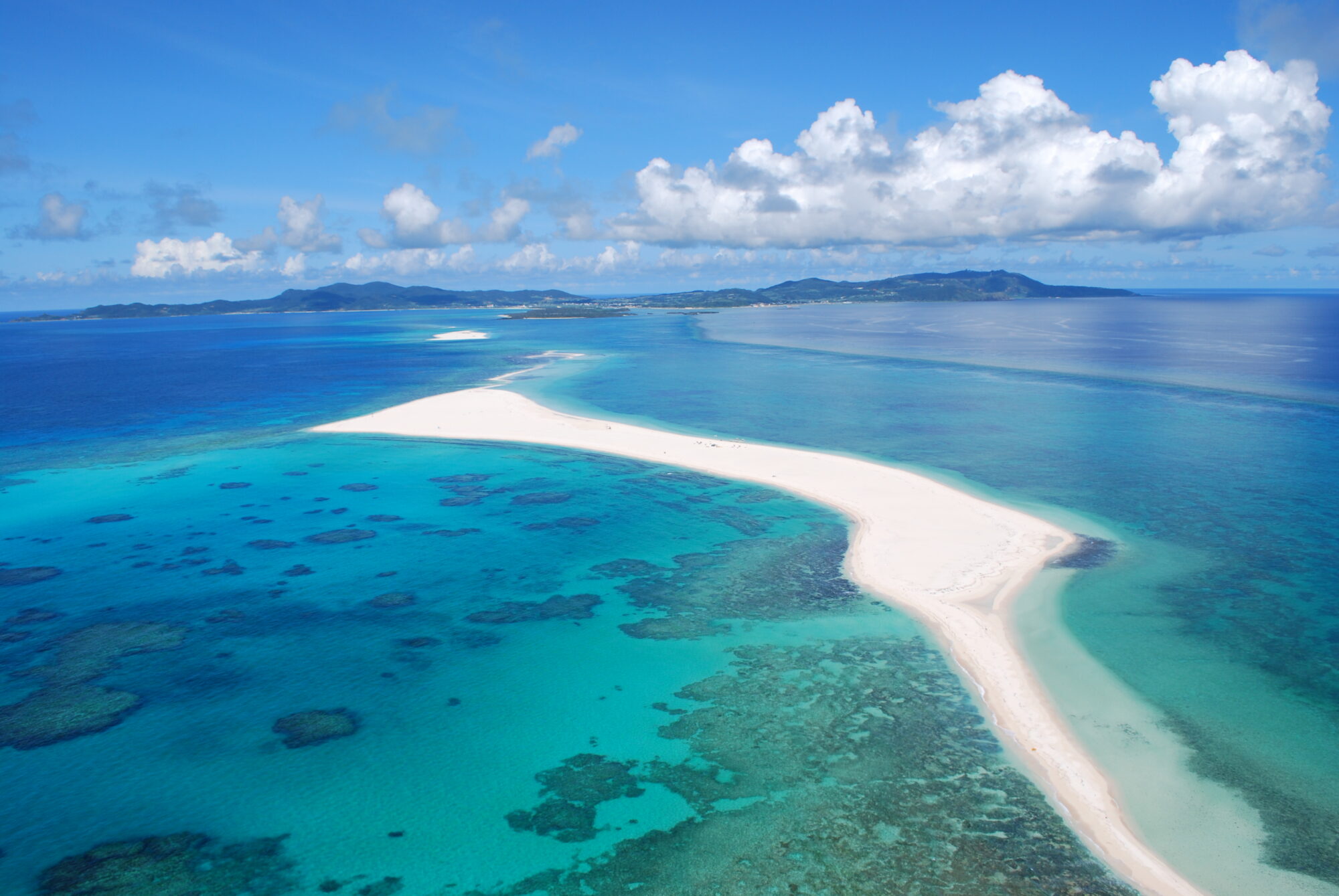 Hateno-hama beach with the view of the beautiful Aqua blue sea and white sand beach is the most popular attaction in Kumejima. "Hateno-hama" means a beach at the very end of the world. It is composed of 3 white sandbars named "Mhe-nu Hama", "Nakanu Hama" , "Hatinu Hama" and is 7 km long in total.
How to go to Hateno-hama?
Please make a reservation for a tour. It will take about 20 min from the Tomari fisharena port by boat which is the only way to get the Hateno-hama beach. When you select a glass boat tour, you would be able to enjoy seeing beautiful tropical fish and sea turtles on the way .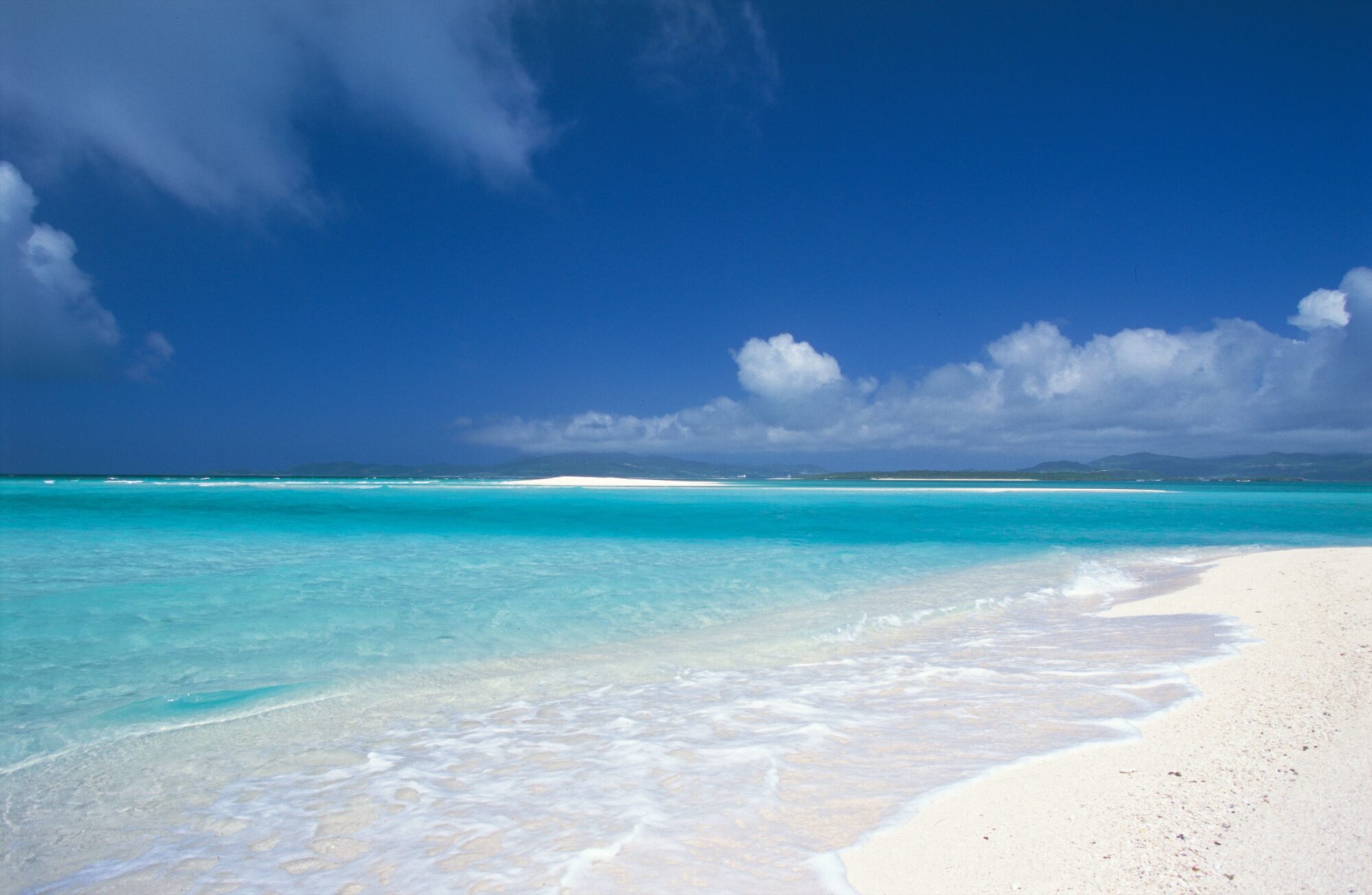 What to do in Hateno-hama?
Enjoy snorkeling, swimming, walking or just relaxing on the beach! You can rent snorkelling equipment through the tour company.
What is in Hateno-hama?
In "Nakanu Hama" island which is the most popular destination, there are only limited facilities, a simple shop, a shed, and a non flush toilet in the summer season. There are no showers nor a changing room.
What to bring with?
Sunscreen, Hat and Sunglasses,
Your snacks and Drinks
A lunch box and a drink would be included for the most of one day tours (Please confirm your tour company.). It might be best to bring snacks and drinks with you.
Marine Shoes
A pair of marine shoes or sandals which can hold your ankle are recommended for your safety walking on the coral fragments.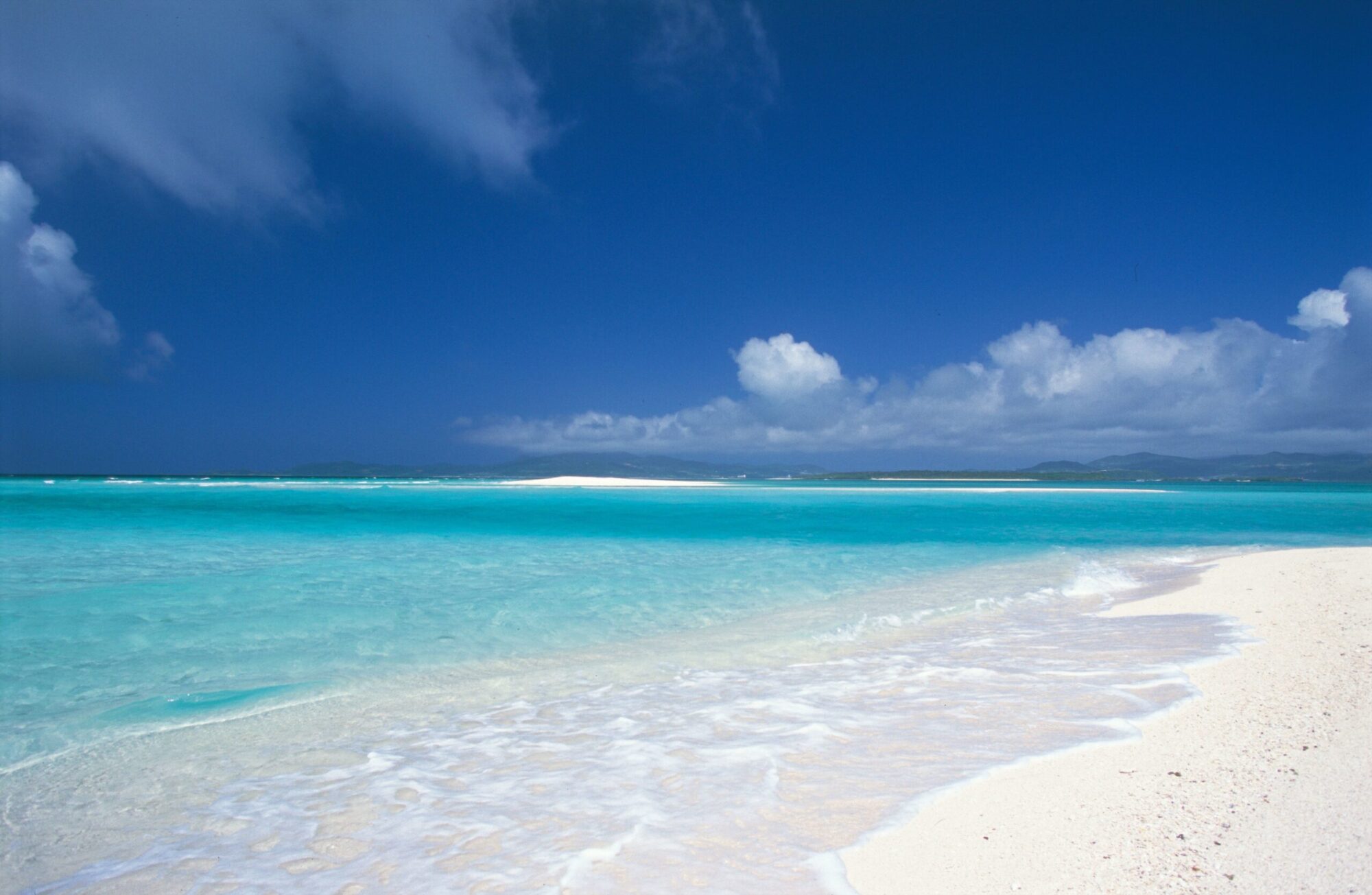 In 2022, A travel writer, Ms. Vicki L. Beyer visited Kumejima and write her report about a history of the Elizabeth and Henry shipwreck in 19th century; KUMEJIMA'S HATE-NO-HAMA: SITE OF A 19TH CENTURY SHIPWRECK