The largest producer of Kuruma prawns and Sea grapes in Japan!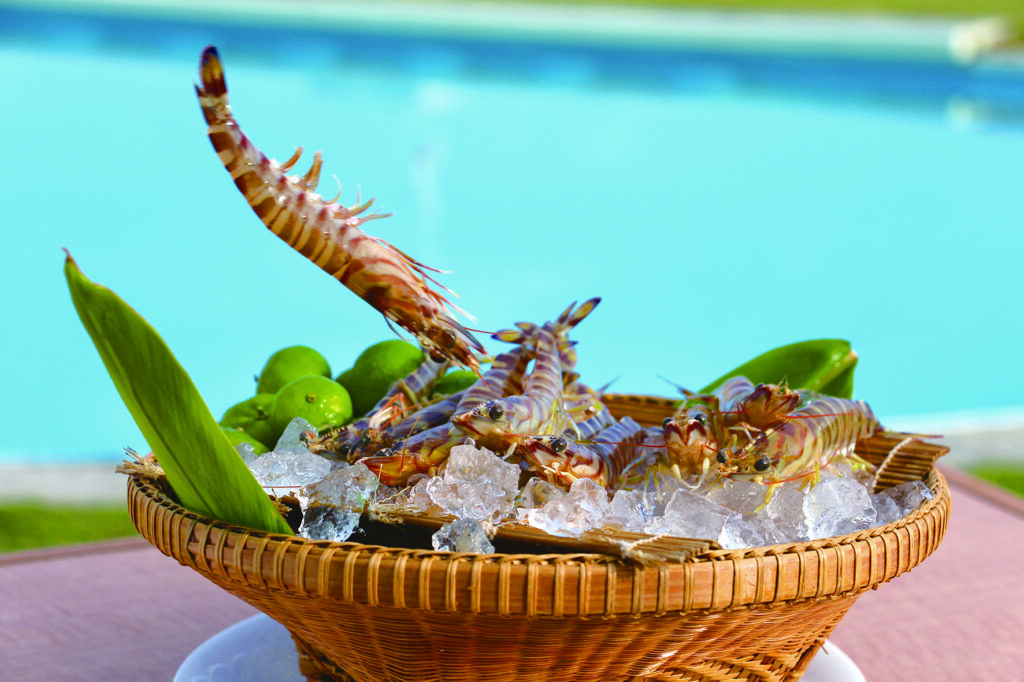 How can Kumejima produce high quality Kuruma prowns and sea grapes?

The reason is Deep Sea Water which slowly orbits the earth over the course of 2000 years in the deep sea where the sun's rays do not reach. The water inherited from the ancient earth, is an excellent resource with eutrophication and purity. Normally, deep sea refers to seawater deeper than 200 m, but in the case of Kumejima, it is taken out from a much deeper depth of 612 m, and it is said that there are extremely few germs. Deep sea water has excellent low-temperature stability, so it can be cultivated by shading even in hot summer. Deep sea water can be used to cool the water in ponds even on this hot island. As a result, the heat-sensitive parent shrimp continued to grow and were able to lay eggs. The baby shrimp, which are born in the deep sea water at low temperature and high levels purity, grow strong against diseases and viruses. This is the world's first technology developed by the Deep Sea Water Research Institute in Kumejima.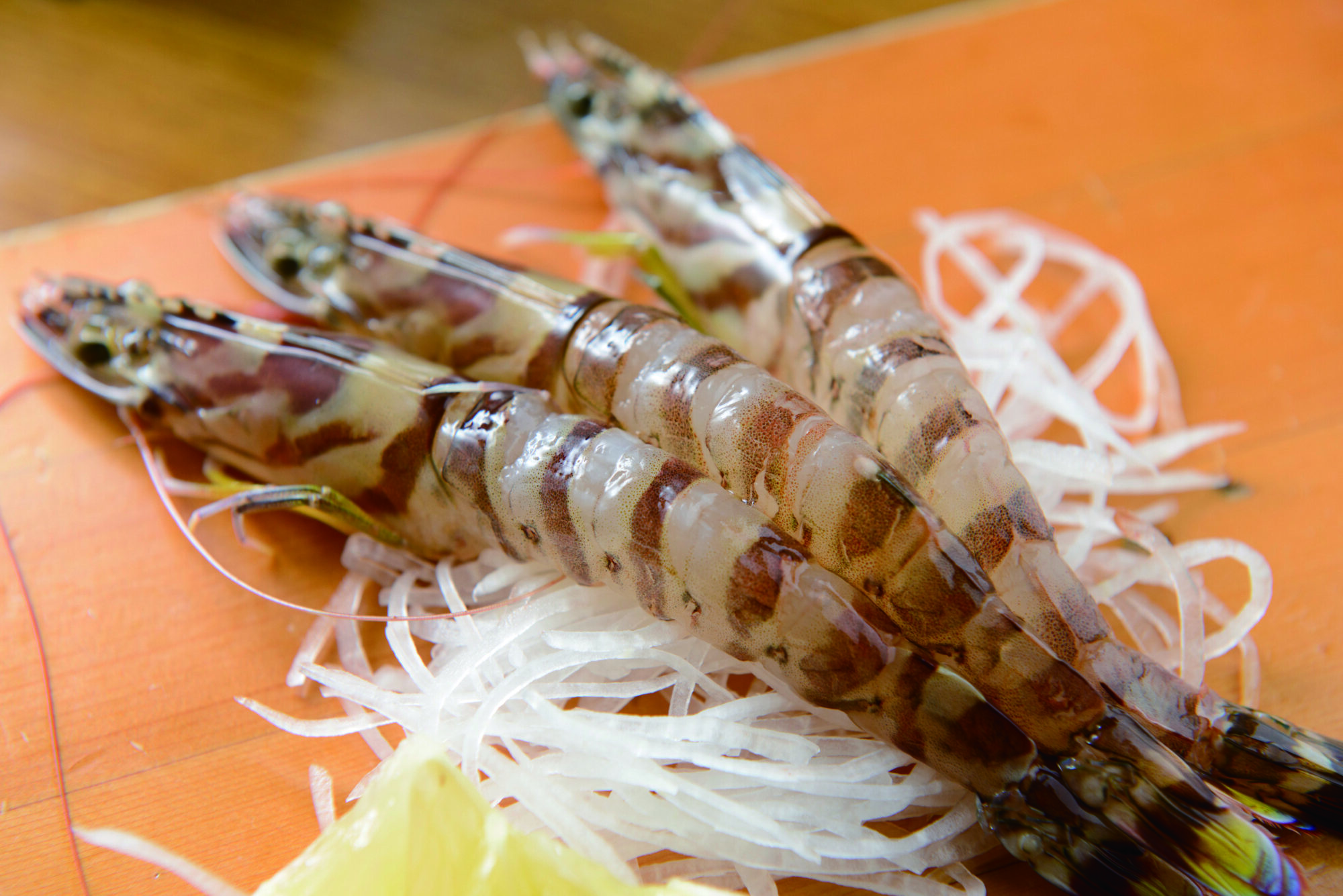 Delicious, high-quality sea grapes are produced all year round in kumejima.
When the water temperature rises above 25 degrees celsius in the summer of Okinawa, the appearance of the sea grapes deteriorates. On Kumejima, Deep Sea Water is used to control the water temperature so that the water temperature in the farm does not exceed 25 degrees celsius even in hot summer. The high purity of Deep Sea Water grows strong, high-quality sea grapes.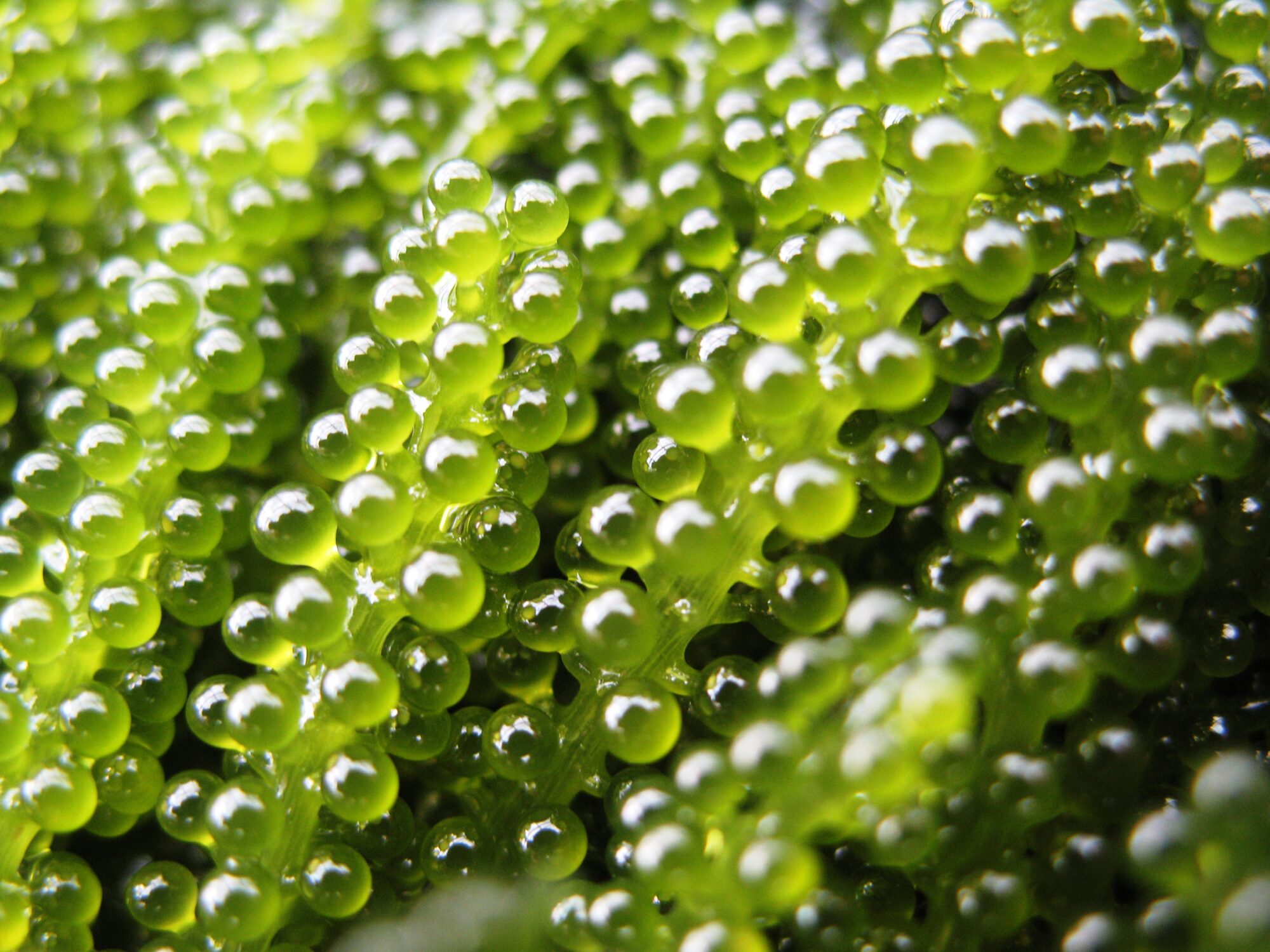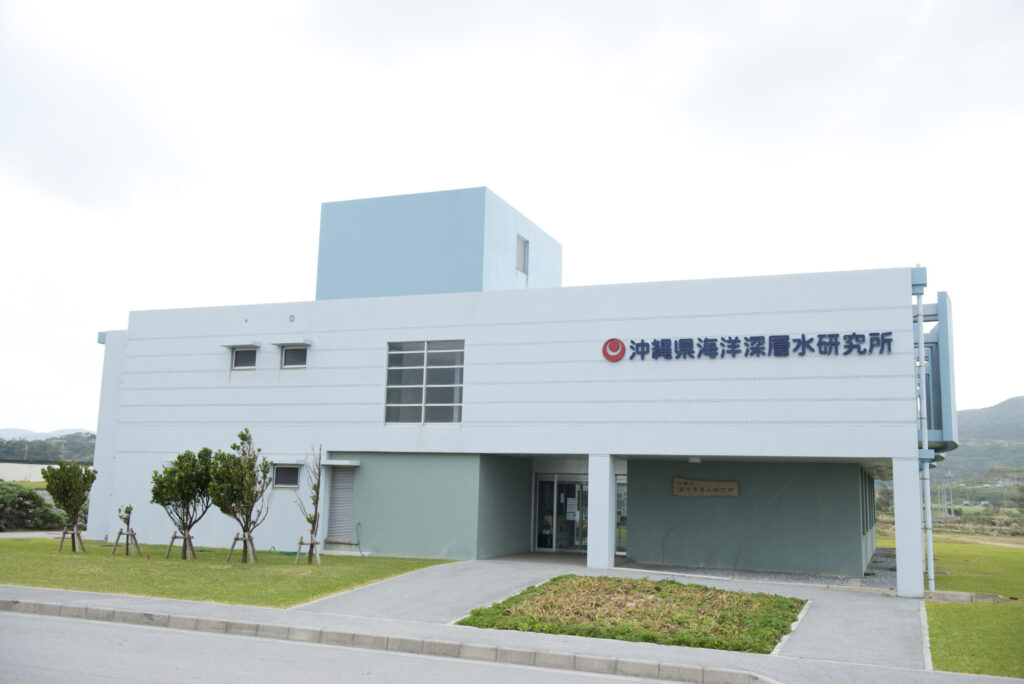 The Deep Sea Water Research Institute
Opened in June 2000.
It is researching and developing Deep sea water for beverage, aquaculture and agriculture.
Address: 500-1 Maja Kumejima-town Okinawa 〒901-3104